from the files
Johh Gibson Gallery
John Gibson (1933-2019) founded John Gibson Gallery, New York City in 1967. The gallery closed in 2001. The gallery is recognized for the Minimalist , land art, arte povera, conceptual artists and European artists it represented and whose careers it helped launch. Gibson was known for spearheading large scale artworks by such artists as Christo, Donald Judd, Les Levine, Sol LeWitt and Gerald Lang. He notably claimed, according to Rosalind Constable, writing in New York magazine in 1969, "I'm interested in selling people the Brooklyn Bridge or the Eiffel Tower"—things collectors couldn't take away in their pockets or put on a shelf.

The gallery would send out promotional packets which included photographs with information on the model, material and size of the proposed artworks. Potential patrons would be offered the opportunity to either purchase the model or related artworks or they would be offered the chance to finance the realization of the project itself. Through his "Projects for Commissions", Gibson heralded works by Will Insley, Peter Hutchinson and Dennis Oppenheim- artists known today as some of the first Earthwork artists.

In 1968, Gibson presented The Hanging, Floating, Cantilevered Show. Considered one of his most iconic shows, it featured a wall drawing by Sol Lewitt and Warhol's Sliver Clouds. In 1969, he presented Ecological Art, a group show featuring drawing, photomontages, texts, and models. It was the first exhibition on the theme of what is often referred to as ecological art, which unlike earth art, focused on biodiversity of habitats and their preservation.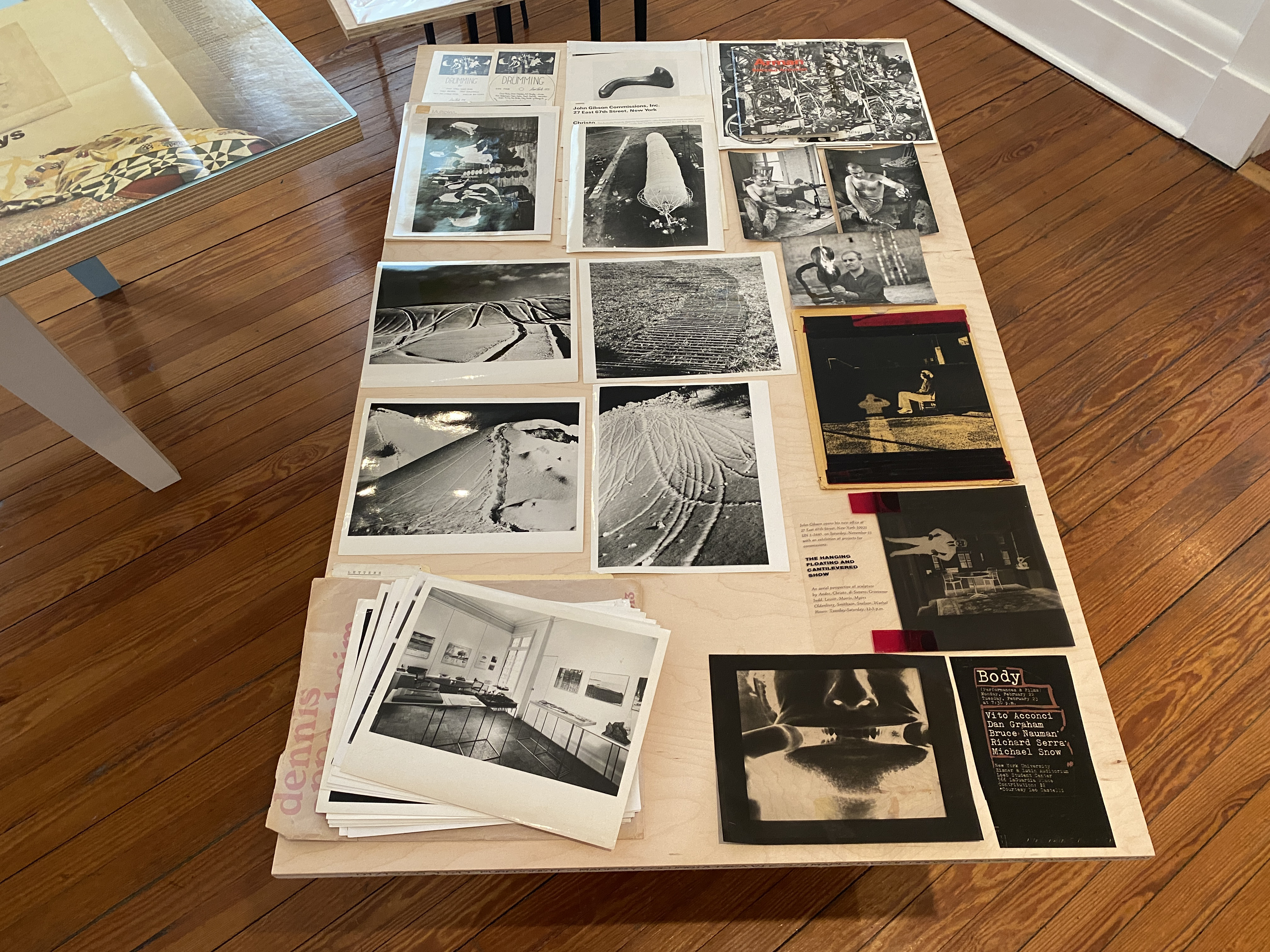 Arman
11 black and white photos, all but 1 by or attributed to
Shunk-Kender
or
Harry Shunk
, John Gibson exhibition catalogue.
$1,800
Allan Kaprow
11 negatives in "Gibson" manila sleeve. $550
Body
Exhibition
, 1971
2 negatives. $300
Christo
1 black and white photo
of
193,000 Cubic Foot
Package
,
The Australian Project
exhibition and
project press release. $300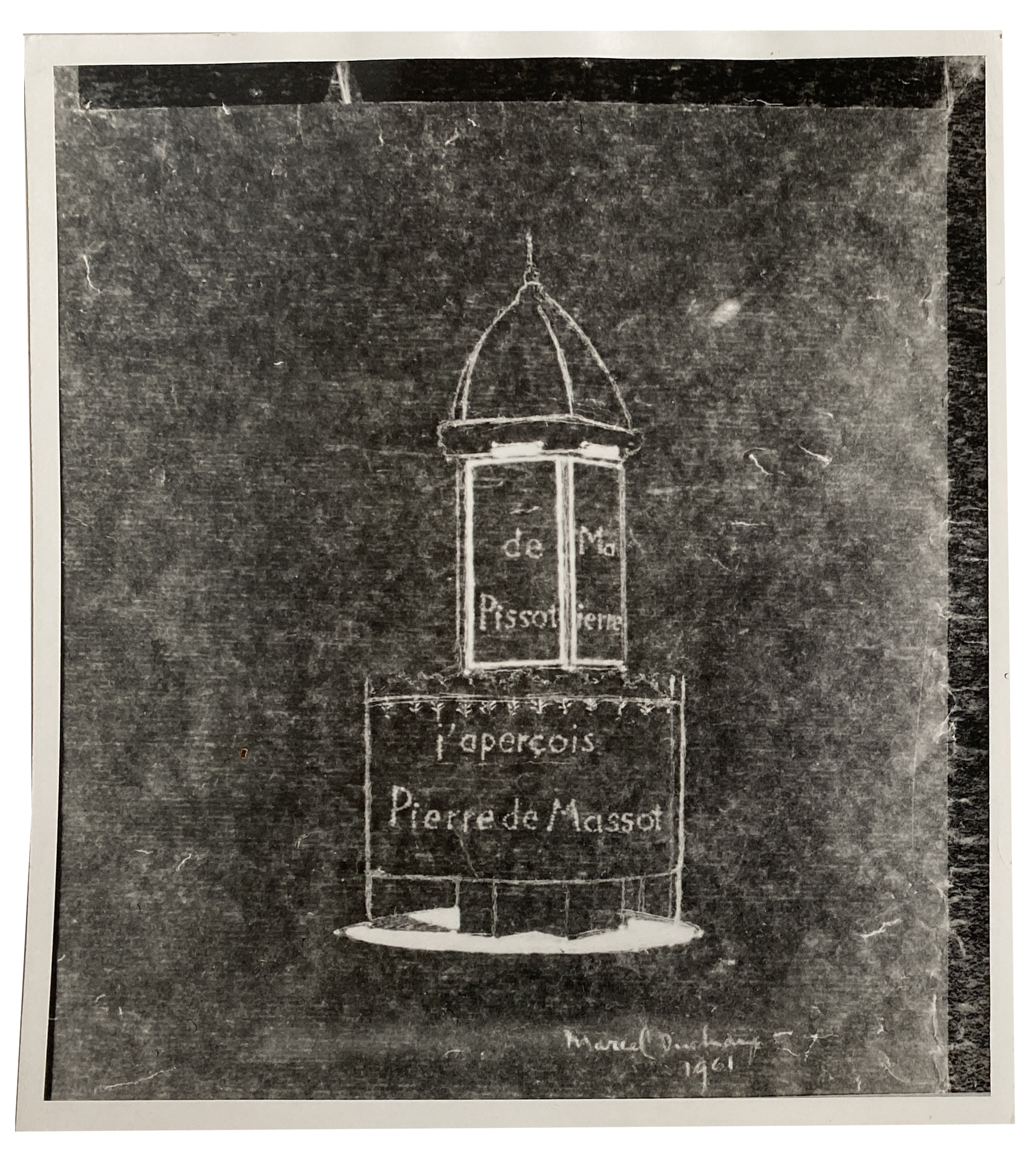 Duchamp
2 black and white photos.
$550
Steve Reich·
Drumming
1 promotion letter with 1 black and white photo for the edition, 2 announcement postcards, 1 copy of the copyright agreement.
$700
Hanging, Floating, Cantilevered Show
, 1968
2 ad negatives. $250
Sophie Calle
2 black and white photos of
L'Hotel
, 1993; 1 black and white photo of
The Investigation
, 1985. $300
Dennis Oppenheim

Oppenheim envelope addressed to John Gibson Gallery with 32 black and white photographs, with some being by

Shunk-Kender,

letters folder with various correspondence.

SOLD


See additional Gibson material in

Paired

and Exhibition posters postcards publications